Universal Parks and Resorts, commonly and also known as Universal Studios Theme Parks, is the theme park division of NBCUniversal, a subsidiary of Comcast. The division is responsible for the operation and maintenance of the various Universal Studios resort properties around the world. The division is headquartered in Orlando, Florida, United States, while its parent company, NBCUniversal, is headquarted near Universal Studios Hollywood. According to Comcast's annual report, the theme park division is NBCUniversal's strongest performer with a 24% increase in revenue; in comparison, NBCU gained 4% overall.
In 2011, approximately 30.8 million guests visited the Universal Studios theme parks, making it the third-largest amusement park operator in the world.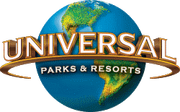 Properties
Current
Former
Future
These projects have been announced or are currently under construction. As such, this information may change as the projects move forward.
Reported
Other locations have been reported for future Universal Studios theme parks. These include:
Theme Park Attractions & Lands
List of attractions at Universal Theme Parks
List of lands at Universal theme parks
Universal Studios incorporates many replicas of attractions and lands in multiple parks around the world. The pages linked to above contain comprehensive list of the attractions and lands at Universal theme parks