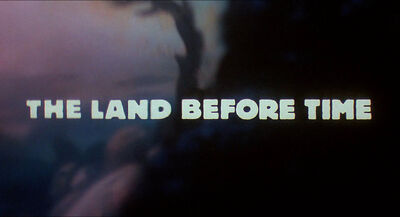 The Land Before Time is a 1988 American animated film directed by Don Bluth (with production based around his Ireland-based studio), and executive-produced by Steven Spielberg and George Lucas. The plot concerns a young Longneck (Apatosaurus) named Littlefoot, voiced by Gabriel Damon, who is orphaned when his mother is killed by a Sharptooth (Tyrannosaurus). Littlefoot flees famine and upheaval to search for the "Great Valley", an area which has been spared devastation. On his journey, he meets four young companions: Cera, a Three-Horn (Triceratops); Ducky, a Swimmer (Saurolophus); Petrie, a Flyer (Pterodactyl); and Spike, a Spike-Tail (Stegosaurus). The film explores issues of prejudice between the different species and the hardships they endure in their journey as they are guided by the spirit of Littlefoot's mother.
Gallery
Ad blocker interference detected!
Wikia is a free-to-use site that makes money from advertising. We have a modified experience for viewers using ad blockers

Wikia is not accessible if you've made further modifications. Remove the custom ad blocker rule(s) and the page will load as expected.