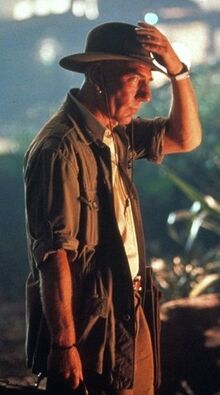 A big game hunter from Mombasa, Roland Tembo was widely regarded as the best of the best. He was chosen by Peter Ludlow to be the team leader of his expedition to Isla Sorna to capture dinosaurs, although he originally turned down the invitation. After being asked to stay permanently, he refused.
Ad blocker interference detected!
Wikia is a free-to-use site that makes money from advertising. We have a modified experience for viewers using ad blockers

Wikia is not accessible if you've made further modifications. Remove the custom ad blocker rule(s) and the page will load as expected.