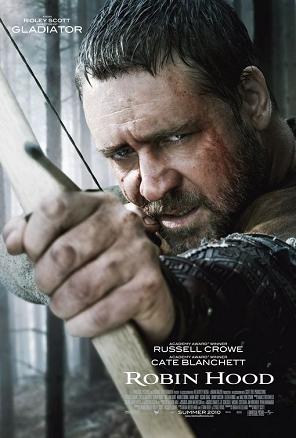 Robin Hood
 is a 2010 British-American epic adventure film based on the Robin Hood legend, directed by Ridley Scott and starring Russell Crowe and Cate Blanchett. It was released in 12 countries on 12 May 2010, including the United Kingdom and Republic of Ireland, and was also the opening film at the 2010 Cannes Film Festival the same day. It was released in a further 23 countries the following day, among them Australia, and an additional 17 countries on 14 May 2010, among them the United States and Canada.
Ad blocker interference detected!
Wikia is a free-to-use site that makes money from advertising. We have a modified experience for viewers using ad blockers

Wikia is not accessible if you've made further modifications. Remove the custom ad blocker rule(s) and the page will load as expected.