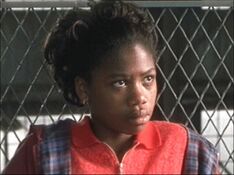 Kelly Malcolm is the daughter of Ian Malcolm and an unnamed mother during The Lost World: Jurassic Park. In the film script she is called "Kelly Malcolm, an African-American girl around twelve years old." Her first name comes from Kelly Curtis (a girl in the second novel) and her skin color is an allusion to Arby Benton (a boy in the second novel). The rest of her character is the creation of David Koepp. She has two other siblings that Malcolm mentions in Jurassic Park.
Ad blocker interference detected!
Wikia is a free-to-use site that makes money from advertising. We have a modified experience for viewers using ad blockers

Wikia is not accessible if you've made further modifications. Remove the custom ad blocker rule(s) and the page will load as expected.