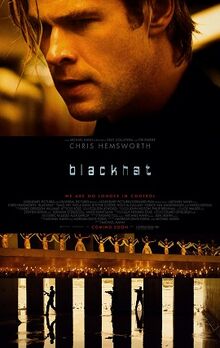 Blackhat is a 2015 American action thriller mystery film co-written, co-produced and directed by Michael Mann. The film stars Chris Hemsworth, Tang Wei, Viola Davis, Holt McCallany, and Wang Leehom. The film premiered at the TCL Chinese Theatre in Los Angeles on January 8, 2015, and was released in theaters on January 16.
Ad blocker interference detected!
Wikia is a free-to-use site that makes money from advertising. We have a modified experience for viewers using ad blockers

Wikia is not accessible if you've made further modifications. Remove the custom ad blocker rule(s) and the page will load as expected.